INTRO TO WGT ONLINE GOLF
FOR THOSE OF YOU THAT ARE UNFAMILIAR WITH ONLINE GOLF . WGT IS THE MOST POPULAR ONLINE GOLF WEBSITE GOING TODAY .( now that tiger woods online golf is history). MAINLY BECAUSE IT IS AFFORDABLE ( can be nearly free ). There are many ways to earn free credits to purchase upgraded equipment and higher quality balls . Surveys , watching video ads , winning tournaments , playing for credits and winning . If you can't do any of those . They love your cash or credit or debit card . There are literally 100's of thousands of members that you can challenge in multiplayer interactive golf rounds . There are also single player games . You can keep statistics for every aspect of your game . As you progress along you move up in tiers with higher difficulty and more skill level required . I have been here for several years . Am very good but have several more years before I will even begin to master the game completely. You can stay on your own . Or they have many Country Clubs you can join ranging anywhere from 10 to 250 members . these CC's provide many opportunities to hone your skills , move up in tiers , and lower your average . I own one with 50 members . The URL is
http://www.wgt.com/clubs/valley_of_the_sun_casual_club/default.aspx
.
This website is another website / forum of mine . This forum is an added bonus for our members . It has many features not available in WGT . It is much more user friendly . am able to keep many more stats for my members . Post their " HOLES IN ONES " ," BEST OF REPLAYS ", tutorials , links , how to's , golf tips , golf jokes , humor , trophy's , awards , accolades , accomplishments , bulletin boards , videos , play other events outside WGT through
http://challonge.com/
. Where I set up live embedded brackets for us to play our own formats . Example of this on
Page 3
. Wher you can also see the scorecards of our daily BLITZ event . We have been playing every Mon thru FRI for 6 months . I run the whole show . It's a lot of work . but so fun it is very worth it .If you are interested in checking it out
http://www.wgt.com/home.aspx
is the URL for the WGT homepage . You can message me and I can direct you anywhere . My CC is the URL above and this one below
http://valleyofthesun.forumotion.co.uk/
. This site is in no way affiliated with WGT other than WE support it and provide a link to it . I could write pages and pages more . And believe me I have . lol . We have GR8 escape here and at WGT . A very cool pass time hobby . If you like this sort of thing .
Thank you
Paul
PDB1
OWNER of Valley of the SUN Casual Club
May the SUN always be with you
1) 2015 NEW ANNOUNCEMENTS
2) ALL MEMBERS BRIEFLY INTRODUCE YOURSELF

3) VOTSCC BEST OF REPLAYS
4) VOTSCC BEST OF HALL OF FAME
5) VOTSCC SITE & FORUM GUIDELINES
6) DON'T CHOKE IT " JOKE IT "
9) CURRENT EVENTS & ANNOUNCEMENTS
10) RECENT TOURNEY WINNERS
11) DAILY BLITZ SCORES ONLY
13) SATURDAY MATCHPLAY SIGN UP
14) SUNDAY STROKEPLAY SIGN UP
16) FORUM FOR PAGE 3 & BRACKET INFO
18) ANYTHING ELSE ? (

OFF THE WALL STUFF )
19) FORUM OF OLD WGT FORUM POST'S
Gallery
Click on Gallery in toolbar above to see Galleries
FORUM UPDATE
THIS FORUM IS FOR YOU ALL . PLEASE FEEL LIKE IT IS YOURS . READ THE FORUMS. POST COMMENTS . ASK QUESTIONS . IF YOU HAVE A COMPLAINT POST IT . MAKE SUGGESTIONS . READ SOME TUTORIALS . READ SOME GOLF TIPS . CHECK RECENT TOURNEY WINNERS . BROWSE OUR OLD FORUM ARCHIVES . LOG IN TO THE CHAT AND MESSAGE SOMEONE TO MEET YOU THERE AND ARRANGE A MATCH . LOG IN TO THE CHAT TO SEE IF SOMEONE IS THERE JUST TO SAY HI . MESSAGE ME IF YOU WANT TO GET ON THE DAILY BLITZ .
KWIK KLIK TO YOUR FAV FORUM
THE BLITZ SCORECARD IS ON
Page 3
PLEASE CLICK
HERE
TO FIND THE COURSE OF THE DAY AND SEE
THE WEEKLY STANDINGS .
PLEASE POST
YOUR SCORES HERE. IN THIS
Club events
THIS WILL LIST CLUB EVENTS
.
NOT MUCH OTHER THAN THE VOTSCC KICK ASS TOUR DESERT BLITZ SEASON 3 . STARTS MONDAY MARCH 23 . IT IS A DAILY BLITZ . IS A LOT OF FUN . ANYONE CAN ENTER . JUST MESSAGE ME AND YOU ARE IN .
logo
logo 2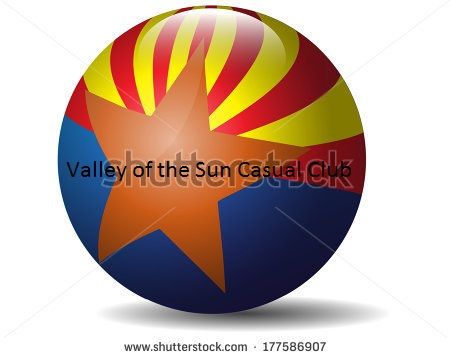 Current date/time is Fri 29 May 2015, 11:05
ON THE NAV BAR CLICK PAGE 3 FOR THE EMBEDDED BRACKETS AND CHAT
GUESTS PLEASE ENJOY FEEL FREE TO LOOK AROUND SIGN ON IN IF YOU LIKE
HAPPY 2015 WELCOME ENJOY & PLAY WELL
Forum

Topics
Posts

Last Posts

In total there are 5 users online :: 2 Registered, 0 Hidden and 3 Guests
Most users ever online was 32 on Tue 24 Sep 2013, 20:29

Registered Users: PDB1, rooter69
Members connected during last 24 hours : Arnie Finlay, clucktrentsuperd, JimQ916, kishoph2, MGroza, PDB1, robmurphy4, rooter69

No users have a birthday today
No users are having a birthday in the upcoming 7 days

Legend : [ Administrators ] [ field agents ]
Our users have posted a total of 1408 messages
We have 70 registered users
The newest registered user is Vonpimpious
New posts
No new posts
Forum is locked